[bt_section layout="boxed" top_spaced="topExtraSpaced" bottom_spaced="bottomSpaced" skin="dark" full_screen="no" vertical_align="inherit" divider="no" back_image="15831″ back_color="" back_overlay="" back_video="" video_settings="" back_video_mp4="" back_video_ogg="" back_video_webm="" parallax="0.7″ parallax_offset="" animation="" animation_back="" animation_impress="" el_id="" el_class="" el_style=""][bt_row][bt_column width="1/1″][bt_hr top_spaced="topSemiSpaced" bottom_spaced="not-spaced" transparent_border="noBorder" el_class="" el_style=""][/bt_hr][bt_header superheadline="Authentic South Indian Street Food" headline="Irish Times – Best Food Truck 2021″ headline_size="huge" headline_style="regular" dash="no" subheadline="" el_class="" el_style="" superheadline_style="btAccentBackgroundSuperheadline"][/bt_header][bt_hr top_spaced="topSmallSpaced" bottom_spaced="not-spaced" transparent_border="noBorder" el_class="" el_style=""][/bt_hr][bt_button text="READ MORE" icon="" url="https://www.irishtimes.com/life-and-style/food-and-drink/best-meals-best-restaurants-best-food-truck-and-more-it-s-the-irish-times-food-oscars-2021-1.4750123″ target="_blank" style="Filled" icon_position="Right" color="Accent" size="Medium" width="Normal" el_class="" el_style=""][/bt_button][bt_hr top_spaced="topSmallSpaced" bottom_spaced="not-spaced" transparent_border="noBorder" el_class="" el_style=""][/bt_hr][/bt_column][/bt_row][/bt_section][bt_section layout="boxed" top_spaced="topSemiSpaced" bottom_spaced="bottomSmallSpaced" skin="accent-dark" full_screen="no" vertical_align="inherit" divider="no" back_image="" back_color="rgb(255,255,255)" back_overlay="" back_video="" video_settings="" back_video_mp4="" back_video_ogg="" back_video_webm="" parallax="" parallax_offset="" animation="" animation_back="" animation_impress="" el_id="" el_class="" el_style=""][bt_row][bt_column width="1/1″ align="center" vertical_align="inherit" border="no_border" cell_padding="btDoublePadding" animation="no_animation" highlight="no_highlight" background_color="" transparent="" inner_background_color="" background_image="" el_class="" el_style="id="story""][bt_text]
[/bt_text][bt_header superheadline="" headline="Dosa Dosa Story" headline_size="small" headline_style="bold" superheadline_style="btAccentBackgroundSuperheadline" dash="no" subheadline="" el_class="" el_style="id="story""][/bt_header][bt_text]
TASTY FOOD FROM THE STREETS OF SOUTH INDIA
Truly authentic fresh South Indian street food is our passion. We bring you original tastes, the same as what you would get on the streets of our home in Tamil Nadu, India. This of course means authentic fresh ingredients, expertise, techniques and love. Enjoy!
[/bt_text][bt_text]
It begins on the streets of Thanjavur, Tamil Nadu, South India. One of the oldest cities in India. This is where Karthik was born and reared until he was sent to University of Limerick. To Karthik, a Dosa is just a normal everyday food just like a sandwich is here in Ireland. But why is there lots of Indian food in Ireland and not the famous authentic South Indian Dosa asks Karthik. So he decides to do something about it.
With his savings, Karthik goes all-in on a second-hand food truck which he makes his own and customises for Dosa and South Indian Street Food. DosaDosa is born……… so is the pandemic! With sheer determination and passion, Dosa truck traveled from place to place and soon started making a name for itself and started picking up a loyal band of followers.
"They come because they know it is real and made with authentic ingredients and techniques just like you would get South India," says Karthik. He says, "I will not make this food unless it is true to its South Indian origins as I am very proud of that as it is what I grew up on".
Working full time in tech and trying to work the truck at weekends proved tough and exhausting though, so there were only one of two smart things he could do. Either quit the well-paid tech job that pays the mortgage or follows his passion and dream of serving the most authentic South Indian street food Ireland has ever seen. Bye-bye well paid tech job, hello DosaDosa!
One problem though, the trusty food truck wasn't big enough for all of the customers and DosaDosa needed a permanent base so that Karthik could concentrate on making all of that delicious street food from fresh ingredients and spices every day. So he made a deal with his good friend Colm and together they customized a couple of shipping containers to make them into a permanent kitchen. They rented a space in Lower Grand Canal Street, Dublin 2, now called 'The Place, Dublin 2', and are creating Dublin's best Street Food Park with only the best street food vendors.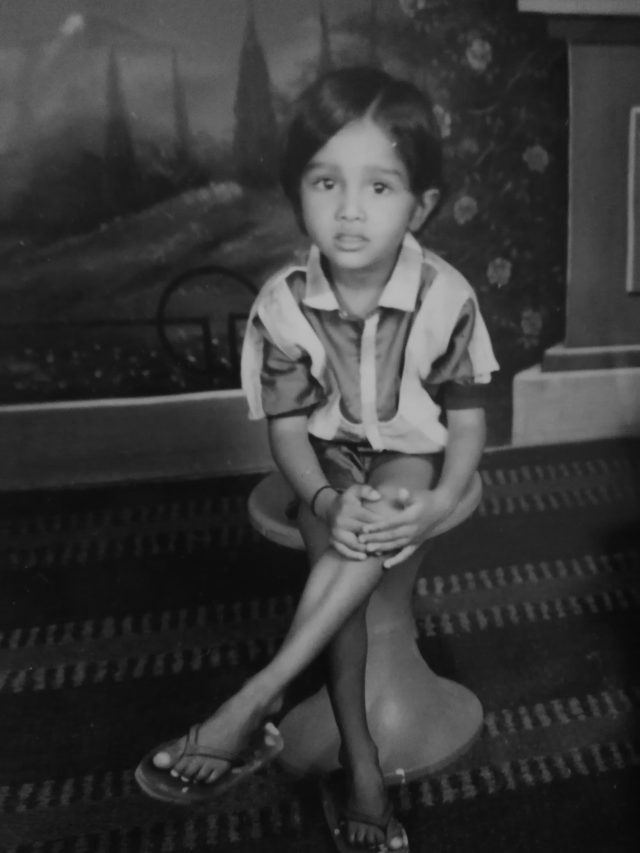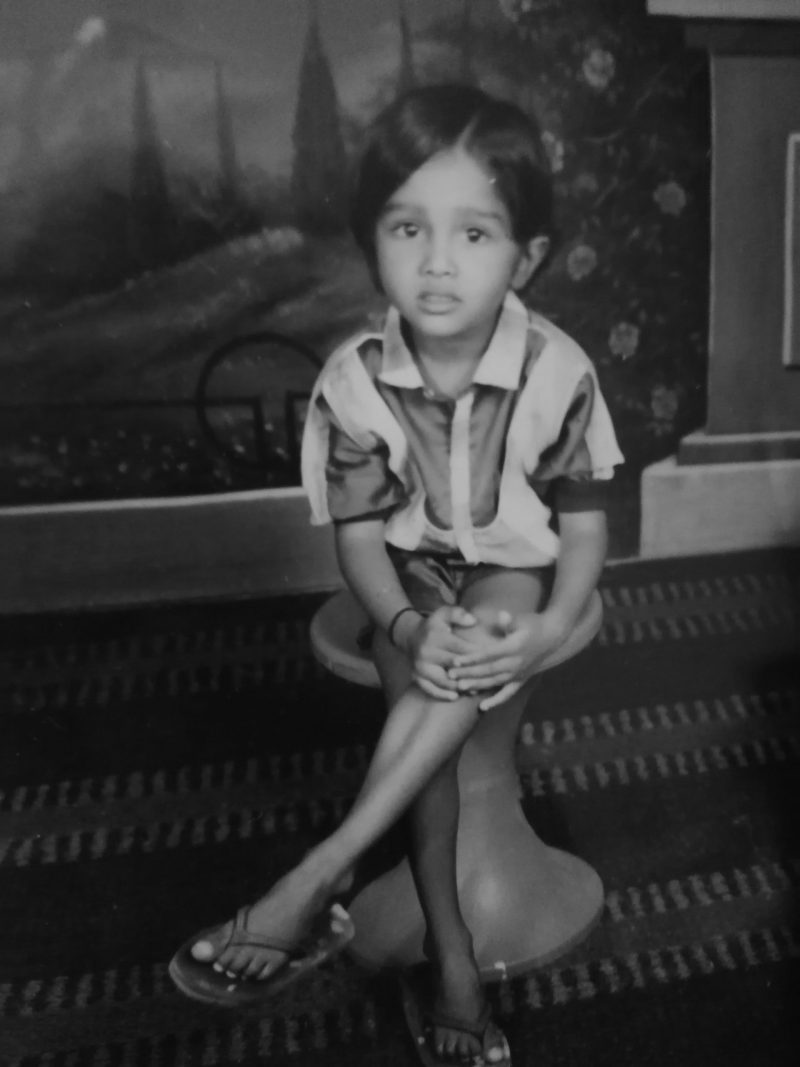 The story continues…….
[/bt_text][/bt_column][/bt_row][/bt_section][bt_section layout="boxed" top_spaced="topSemiSpaced" bottom_spaced="bottomSmallSpaced" skin="accent-dark" full_screen="no" vertical_align="inherit" divider="no" back_image="" back_color="rgb(255,255,255)" back_overlay="" back_video="" video_settings="" back_video_mp4="" back_video_ogg="" back_video_webm="" parallax="" parallax_offset="" animation="" animation_back="" animation_impress="" el_id="" el_class="" el_style=""][bt_row][bt_column width="1/4″ align="center" vertical_align="inherit" border="no_border" cell_padding="default" animation="no_animation" highlight="no_highlight" background_color="" transparent="" inner_background_color="" background_image="" el_class="" el_style=""][bt_image image="15852″ caption_text="" caption_title="" show_titles="no" size="full" shape="square" hover_type="btDefaultHoverType" url="" target="_self" el_class="" el_style=""][/bt_image][bt_header superheadline="" headline="Authentic Street Food" headline_size="small" headline_style="bold" dash="no" subheadline="The Real Taste of Chennai, India" el_class="" el_style="" superheadline_style="btAccentBackgroundSuperheadline"][/bt_header][bt_hr top_spaced="topSmallSpaced" bottom_spaced="bottomSmallSpaced" transparent_border="noBorder" el_class="" el_style=""][/bt_hr][/bt_column][bt_column width="1/4″ align="center" vertical_align="inherit" border="no_border" cell_padding="default" animation="no_animation" highlight="no_highlight" background_color="" transparent="" inner_background_color="" background_image="" el_class="" el_style=""][bt_image image="15853″ caption_text="" caption_title="" show_titles="no" size="full" shape="square" hover_type="btDefaultHoverType" url="" target="_self" el_class="" el_style=""][/bt_image][bt_header superheadline="" headline="100% Natural ingredients" headline_size="small" headline_style="bold" dash="no" subheadline="Hand picked natural ingrediants and Fermented rice batter" el_class="" el_style="" superheadline_style="btAccentBackgroundSuperheadline"][/bt_header][bt_hr top_spaced="topSmallSpaced" bottom_spaced="bottomSmallSpaced" transparent_border="noBorder" el_class="" el_style=""][/bt_hr][/bt_column][bt_column width="1/4″ align="center" vertical_align="inherit" border="no_border" cell_padding="default" animation="no_animation" highlight="no_highlight" background_color="" transparent="" inner_background_color="" background_image="" el_class="" el_style=""][bt_image image="15859″ caption_text="" caption_title="" show_titles="no" size="full" shape="square" hover_type="btDefaultHoverType" url="" target="_self" el_class="" el_style=""][/bt_image][bt_header superheadline="" headline="Vegan Friendly" headline_size="small" headline_style="bold" dash="no" subheadline="Healthy , Vegan and Vegiterian Friendly" el_class="" el_style="" superheadline_style="btAccentBackgroundSuperheadline"][/bt_header][bt_hr top_spaced="topSmallSpaced" bottom_spaced="bottomSmallSpaced" transparent_border="noBorder" el_class="" el_style=""][/bt_hr][/bt_column][bt_column width="1/4″ align="center" vertical_align="inherit" border="no_border" cell_padding="default" animation="no_animation" highlight="no_highlight" background_color="" transparent="" inner_background_color="" background_image="" el_class="" el_style=""][bt_image image="15855″ caption_text="" caption_title="" show_titles="no" size="full" shape="square" hover_type="btDefaultHoverType" url="" target="_self" el_class="" el_style=""][/bt_image][bt_header superheadline="" headline="Gluten Free Dosas" headline_size="small" headline_style="bold" dash="no" subheadline="Best Gluten free Imndian street food." el_class="" el_style="" superheadline_style="btAccentBackgroundSuperheadline"][/bt_header][bt_hr top_spaced="topSmallSpaced" bottom_spaced="bottomSmallSpaced" transparent_border="noBorder" el_class="" el_style=""][/bt_hr][/bt_column][/bt_row][/bt_section][bt_section layout="boxed" top_spaced="topSpaced" bottom_spaced="bottomSemiSpaced" skin="inherit" full_screen="no" vertical_align="inherit" divider="btFrame" back_image="" back_color="rgb(255,255,255)" back_overlay="" back_video="" video_settings="" back_video_mp4="" back_video_ogg="" back_video_webm="" parallax="" parallax_offset="" animation="" animation_back="" animation_impress="" el_id="" el_class="" el_style=""][bt_row][bt_column width="1/1″ align="center" vertical_align="inherit" border="no_border" cell_padding="default" animation="animate animate-fadein" highlight="no_highlight" background_color="" transparent="" inner_background_color="" background_image="" el_class="" el_style=""][bt_header superheadline="TASTY & CRISPY" headline="Choose & enjoy" headline_size="extralarge" headline_style="bold" dash="no" subheadline="Inspired by recipes and creations of world's best chefs" el_class="" el_style="" superheadline_style="btAccentBackgroundSuperheadline"][/bt_header][bt_hr top_spaced="topSemiSpaced" bottom_spaced="not-spaced" transparent_border="noBorder" el_class="" el_style=""][/bt_hr][/bt_column][/bt_row][bt_row][bt_column width="1/1″ align="center" vertical_align="inherit" border="no_border" cell_padding="default" animation="animate animate-fadein" highlight="no_highlight" background_color="" transparent="" inner_background_color="" background_image="" el_class="" el_style=""][bt_hr top_spaced="topSmallSpaced" bottom_spaced="bottomSmallSpaced" transparent_border="noBorder" el_class="" el_style=""][/bt_hr][bt_button text="VIEW OUR FULL MENU" icon="" url="https://www.dosadosa.ie/order/" target="no_target" style="Outline" icon_position="Right" color="Accent" size="Medium" width="Normal" el_class="" el_style=""][/bt_button][/bt_column][/bt_row][/bt_section][bt_section layout="wide" top_spaced="topSpaced" bottom_spaced="bottomSpaced" skin="light" full_screen="no" vertical_align="inherit" divider="no" back_image="" back_color="" back_overlay="" back_video="" video_settings="" back_video_mp4="" back_video_ogg="" back_video_webm="" parallax="" parallax_offset="" animation="" animation_back="" animation_impress="" el_id="" el_class="" el_style=""][bt_row][bt_column width="1/1″ align="center" vertical_align="inherit" border="no_border" cell_padding="btDoublePadding" animation="animate animate-fadein" highlight="no_highlight" background_color="" transparent="" inner_background_color="" background_image="" el_class="" el_style=""][bt_header superheadline="" headline="Our Location" headline_size="extralarge" headline_style="bold" dash="no" subheadline="" el_class="" el_style="" superheadline_style="btAccentBackgroundSuperheadline"][/bt_header][bt_gmaps api_key="AIzaSyCIfpMQuJ8PgYp7iY37Augveg4op8x0Vqc" latitude="53.33962937626755″ longitude="-6.241633762359011″ zoom="" icon="16048″ height="" primary_color="rgb(114,13,13)" secondary_color="" water_color="" custom_style="" el_class="" el_style=""][/bt_gmaps][/bt_column][/bt_row][/bt_section]